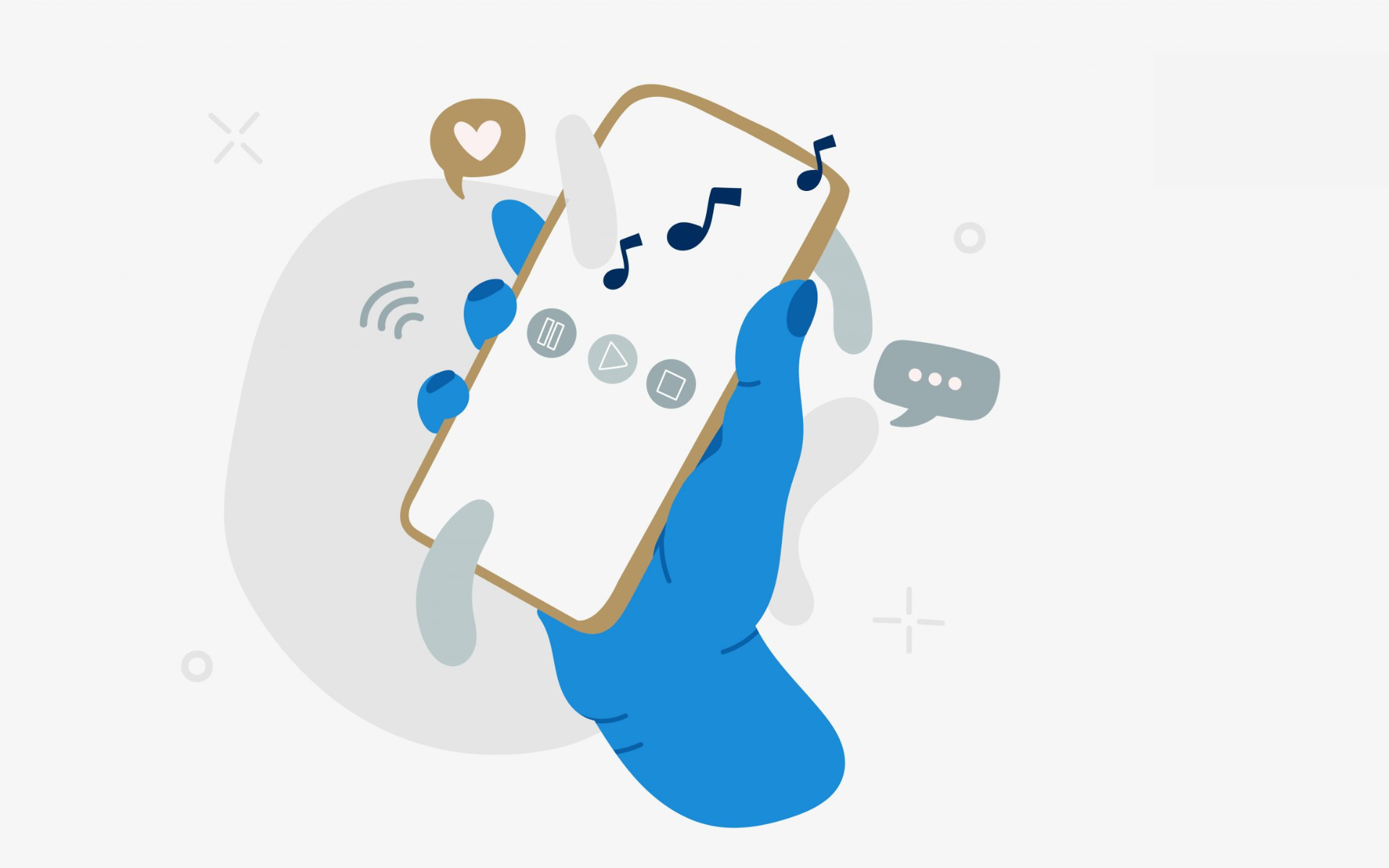 As Spotify has just celebrated its 15th birthday since its launch in 2008, much has changed. Today the platform is among the most popular music streaming services with over 182 million premium users worldwide. Spotify is a digital audio platform offering music, podcast, and video service from creators all over the world.  
Let's look at some key elements of audio advertising and how they are expected to develop during the year.
Programmatic
The world of audio advertising is increasingly becoming more automated, with programmatic ad buys for digital audio predicted to hit an estimated 21% of the total ad buying transactions in the US.
Moreover, programmatic advertising delivers enhanced targeting capabilities based on listener patterns, with brands able to deliver extremely targeted messaging at scale. It also lends itself to Dynamic Creatives, enabling brands to adapt various elements of an audio ad, based on their target audience's habits.
As programmatic gains scale with targeting and dynamic creatives, it ultimately impacts ad experience and campaign effectiveness.
Creative Interactivity
As the number of digital listeners increases across all devices, as does the growth of innovative technology. Brands can now connect with users on a shorter conversation path, resulting in accelerated positive actions in shorter succession. 
Furthermore, interactivity allows for active measurement of the message and campaign. With Interactivity, audio ads can be used to connect and move users down the funnel, from awareness to conversion, with a direct call to action.
Integrated Messaging
This is easier said than done. Digital audio works best when the messaging is integrated into the larger campaign, matching tone and content, to reinforce the message, and thus deliver an engaging seamless experience for users.
Renewable energy supplier, E.ON, launched a synchronised digital audio campaign, receiving highly encouraging results. The campaign not only delivered a significant increase in brand consideration, but also resulted in a 4X increase in smart metre signups. In addition, the campaign was delivered by geofencing specific OOH sites, serving corresponding digital audio messages to listeners in those geofenced zones. (Source. GingerMay PR).
Local, Retail, or SMB Advertisers will Increase Their footprint on Digital Audio
Overall, streaming audio including podcasts is expected to grow by 17% in 2022, second only to streaming OTT/ Video. This growth will be fuelled by local advertisers, expecting to increase ad spend on streaming audio, compared to targeted banners or broadcast TV. 
As SMBs gear up for a rebound in 2022, they will look for ad opportunities that can provide direct and creative messaging, as well as response oriented formats. Thus, digital audio is well-positioned to take a huge slice of the local digital advertising pie.
The Rise of Influencers and Creators
There is a strong synergy between influencers and podcasts. The ability to hold attention spans of audiences for 20-40 minutes, discussing brands or products, is becoming a fundamental element of marketing and brand awareness.
As we become ever increasingly a world of sceptics, Millennial and GenZ audiences are moving away from traditional societal institutions, from political and social discussions, to fashion and news, these generations are choosing instead to place their trust in other sources that feel more authentic. Thus, podcasters have emerged as a refreshing class of creators who appear more accessible and trustworthy to these audiences.
Experimentation: Opening the Door to Collaboration and Cultural Connect
The world of digital audio, alongside advancements in technology, targeting, and content, is creating in-roads across the marketing funnel. For brands, to make the most out of digital audio, they need to look at collaboration and culture connect, rather than just media metrics. Digital audio lends itself very well to all brand messaging, whether simple or complex.
Moment Marketing
A great example of moment marketing is Spotify's streaming intelligence functionality. This enables advertisers to understand their listeners' moods, mindsets, habits, and tastes, and all in a single moment. Based on these insights' brands are able to customise their messages according to the listener's current activity i.e. working out, entertaining, cooking, commuting, etc.
Interest targeting can also be used to reach audiences via the topics they are passionate about. Moreover, through genre targeting brands can reach out and introduce themselves to potential new audiences via their streams of choice.
So, in these evolving times, when audiences are harder to excite, staying ahead is imperative. It's important to remember that research and consumer insights are for sure your friend, build your relationships with the chosen audience, and make the most of the services and platforms at your disposal. Contact Httpool for more top tips!
Other thought leadership
All thought leadership