Back
Rimi Latvia: Boosting an in-store promotion with mobile-adapted Meta ads
Latvian grocery retailer Rimi aims to make customers' lives easier and better, every single day. Its 120 stores offer great food at exceptional prices, along with a commitment to sustainability and an innovative approach to delivering a convenient shopping experience.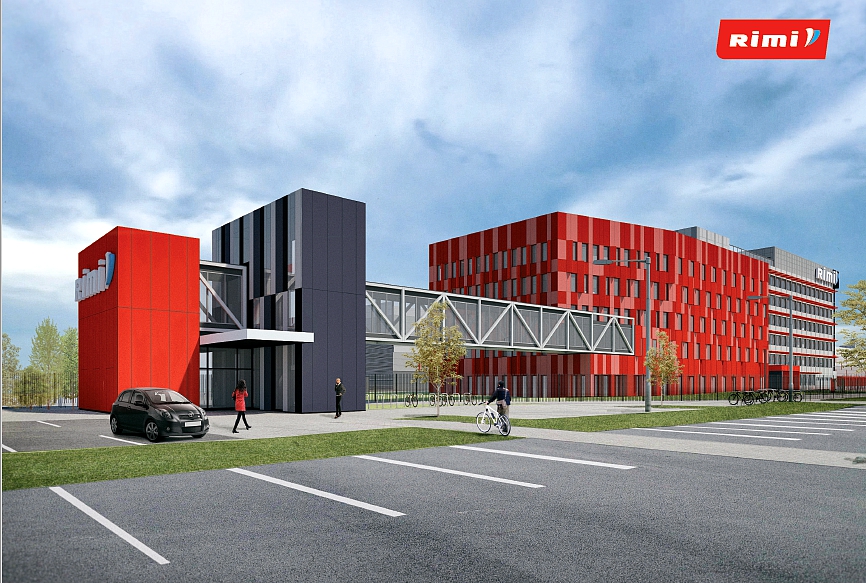 60%
of target audience reached in one week
120,000
completed video views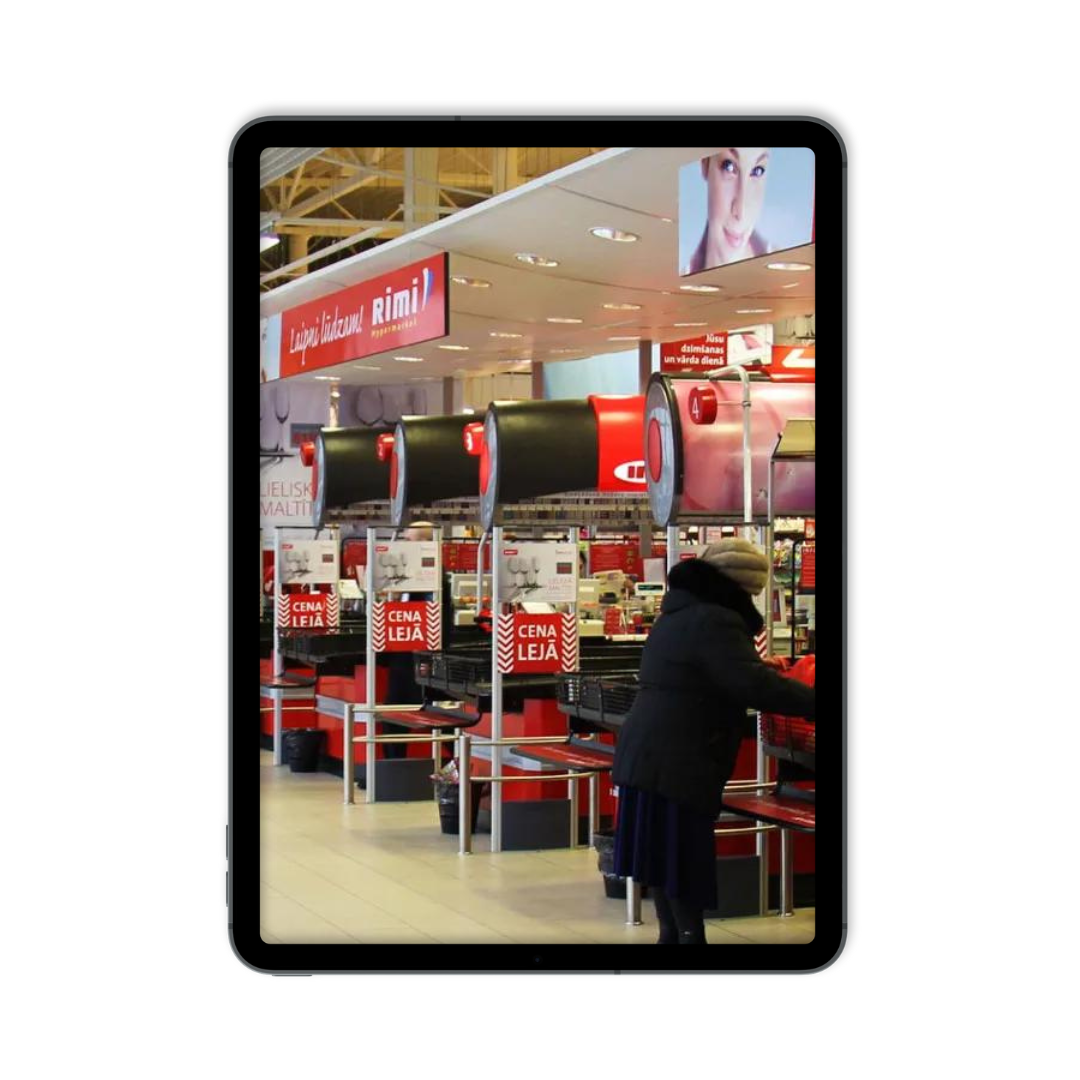 The Objective
During its Wheel of Fortune-style loyalty card promotion for the Easter holiday period, which invited customers to win different discounts as they shopped, Rimi Latvia wanted to spread the word far and wide, with the ultimate aim of encouraging shoppers to take part.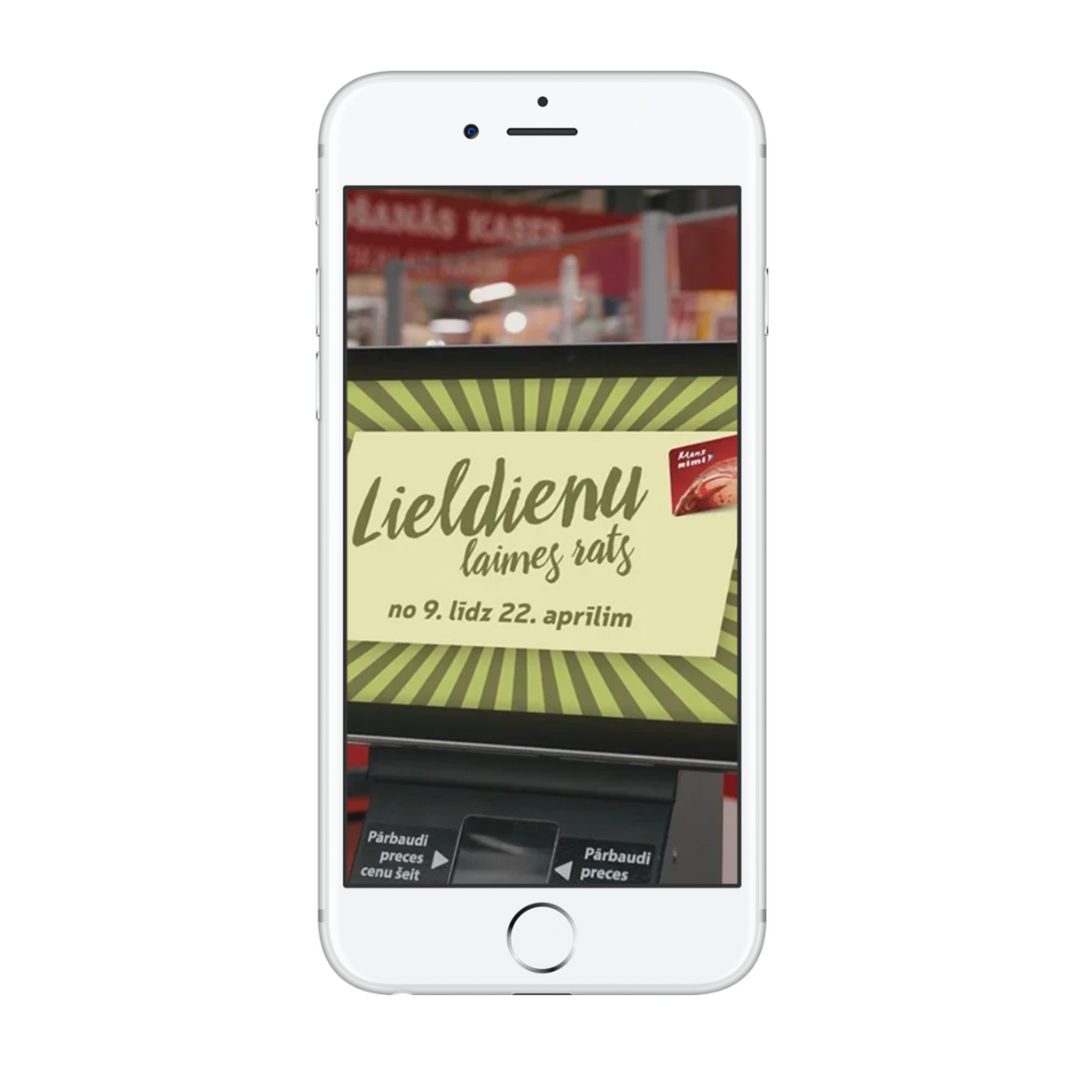 The Solution
Taking TV ADS Mobile
Rimi Latvia identified Facebook and Instagram as the ideal way to complement its nationwide TV advertising campaign. The retailer asked agency Mediacom and Meta Authorized Sales Partner Httpool to help create a high-impact campaign that would bring people into its stores in a cost-effective way.
The team devised a 7-day campaign that drew on strong creative and well-placed ad delivery. First, the original TV ad was adapted for mobile, which allowed Rimi Latvia to create short video ads encouraging people to take action. Next, the team adapted the ad creative to make it suitable for use in stories. All in all, Rimi's video ads went out across Facebook, Instagram, Stories, Audience Network and Messenger.
Mediacom and Httpool structured the campaign delivery around the predicted levels of foot traffic in Rimi stores. Ads ran less intensively during the quieter start of the week, before gaining frequency during the busier weekend period. Httpool also recommended using reach and frequency ad buying to ensure ad delivery at predictable volumes and costs during a competitive advertising period.
The Results
Rimi Latvia's Easter 2019 campaign successfully grabbed consumer attention during a traditionally busy retail period and resulted in a 10-point in ad recall, as well as: 60% of target audience reached in one week and 120,000 completed video views.
Critical shopping periods like Easter are a major opportunity for retailers like us, so we wanted to make the most of the opportunity to engage people and bring them into their nearest Rimi store. By working with Mediacom and Httpool, we were able to run an effective campaign that saw considerable wins from Facebook and Instagram activity that engaged consumers in the right way, at the right time.
Other success stories
All success stories