Back
It's a Win for SofaScore
SofaScore is a sports data company that offers live score services through its website and mobile applications. They cover around 11,000 tournaments, in over 20 different sports, and in more than 30 languages, pretty impressive we know!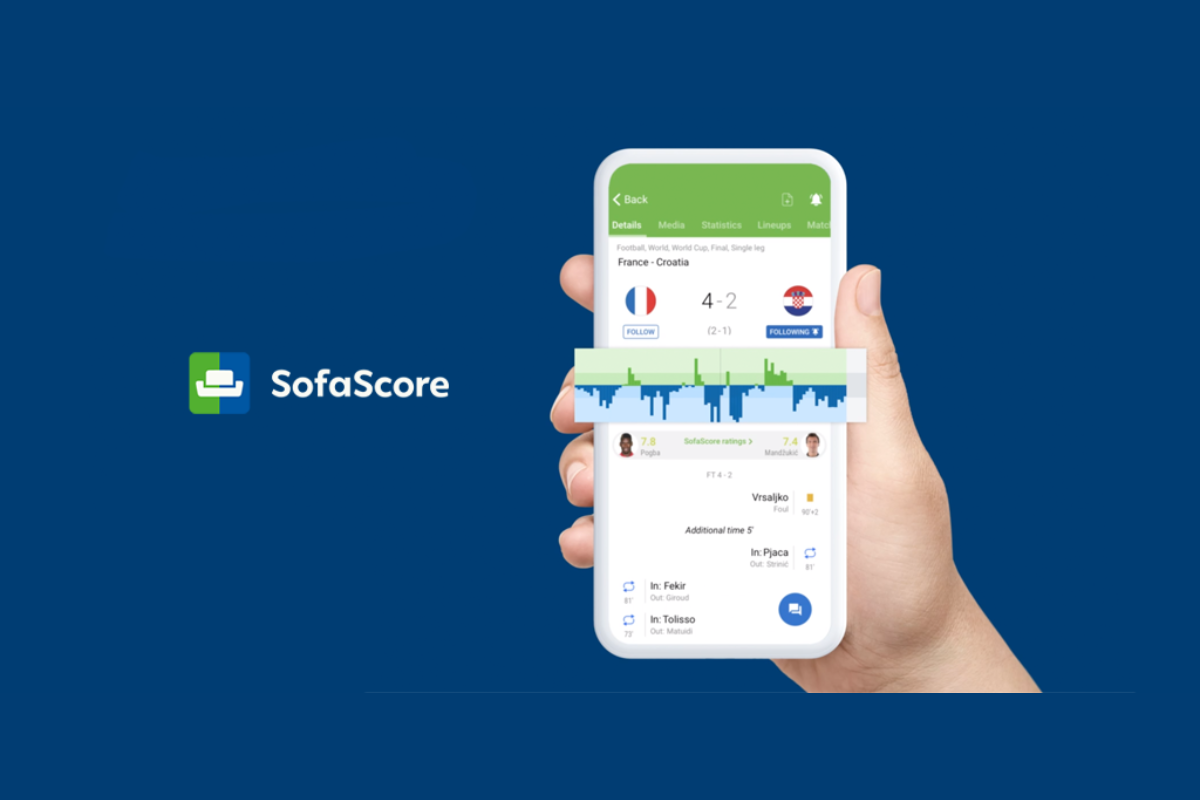 The Objective
Recently they've launched Cricket as one of the new sports with data available on their platform, their mission was to scale engagement, and target India during their national Indian Premier League (IPL).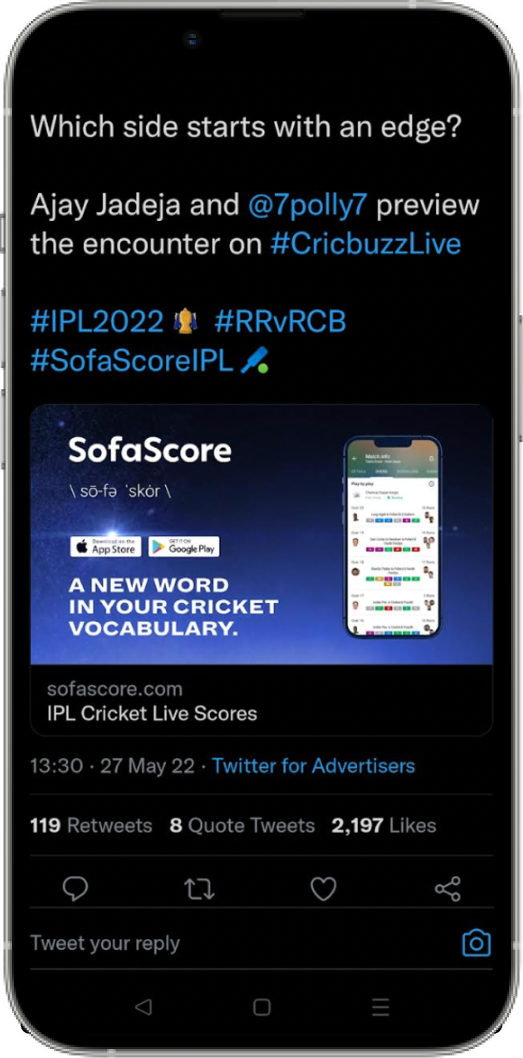 In addition to the custom emoji SofaScore was successfully able to secure a full-funnel approach.
The Solutions
As part of their strategy to gain increased awareness, SofaScore partnered with @Cricbuzz, the biggest cricket authority in India. Together with the help of Httpool's strategic and operational support, they launched clickable pre-rolls to familiarize the audience with their service during the Indian Premier League. The introduction of customized emoji's also provided better visual recognition of the #SofaScoreIPL hashtag and promoted increased engagement. All of which worked simultaneously alongside the app install cards within the replies section, driving additional users to the platform, and securing a full funnel approach during the live event.
But, SofaScore did not stop there! Taking to the Indian Premier league to share their effective #Connect campaign. They utilized great momentum to stir up increased interest in the new sport/service on their platform. They promoted cricket statistics and analytics for the first time in the Indian market, just with the quick click of a button.
The Results
Through the IPL Campaign SofaScore was able to reach their online engagement goals, generating over 9 million impressions. Moreover, through the partnership with cricket authority Cricbuzz, they were able to display 6 seconds videos before IPL related content.
The campaign reached over 7 million audience members, with 19,000 link clicks, they were able to achieve 96,000 tweet engagements, and 2.3 million video views.
"With Twitter being the fastest global news source and epicenter of all relevant conversation, it was exciting to participate in real-time discussions with cricket superfans during the Indian Premier League, and introducing the new SofaScore cricket feature. Together with our partner Httpool, we secured the best video content on the market by Cricbuzz to support our efforts during this live event. The level of engagement and awareness was beyond our expectations, and we were able to focus our budgets effectively and efficiently."
Other success stories
All success stories