Back
How Tymbark brought the taste of summer to Spotify Users
Got a sweet tooth when it comes to the finer beverages? Then you've probably heard of polish soft drinks brand Tymbark, part of the Maspex Group, the company is a sales leader and major producer in the soft drinks, nectars, and beverages across the Polish market. Tymbark has held a special place in people's hearts, as well as their fridges, for over 80 years, maintaining an extraordinary and consistent taste experience for their customers. The company pioneered an unparalleled taste since 1936 and has since become a hallmark brand within the region, distributing products across nearly 30 countries all over the planet. Consumers appreciate the quality of Tymbark because of its diversity in taste as well as its versatility.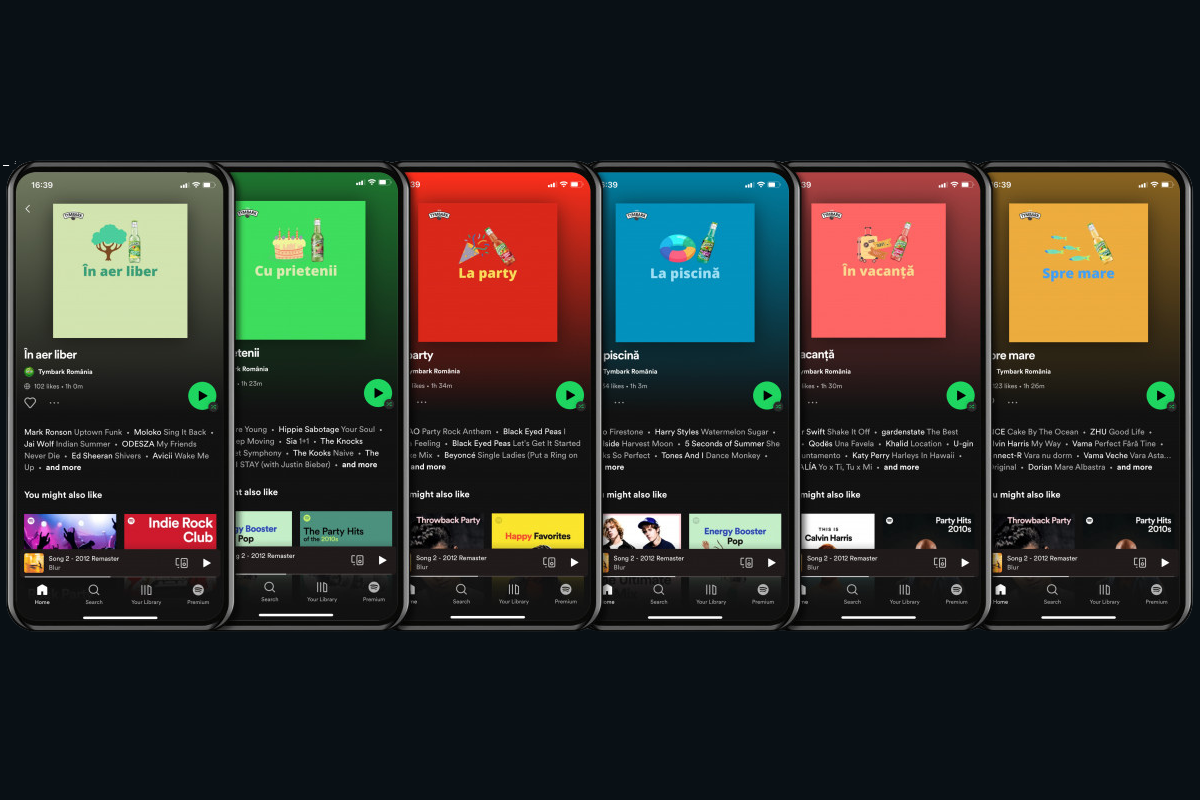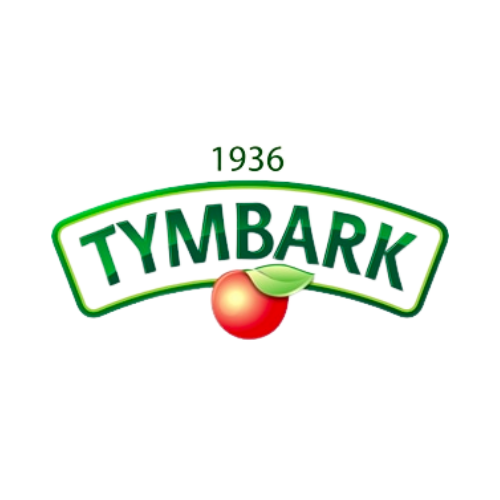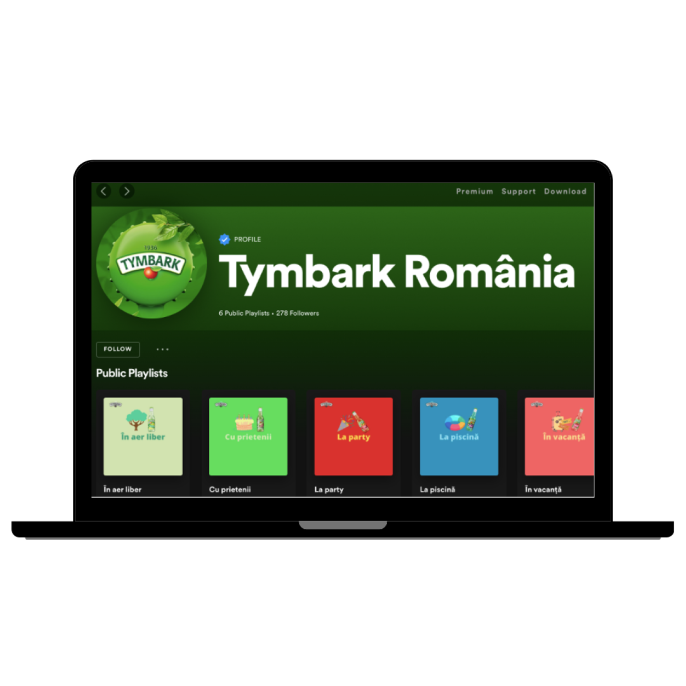 The Objective
For the Tymbark Mix 250 ml assortment, the company wanted to implement an innovative campaign in the digital environment, enabling them to not only integrate all the benefits of this assortment, but also drive brand awareness, and build a feel good association with music.
Their objective was to increase purchase intent, with the target audience being Spotify users/listeners, and classic soft drinks enjoyers. The campaign ran through summer from June to July 2022 and consisted of personalized Audio, Sponsored Sessions, and Overlay.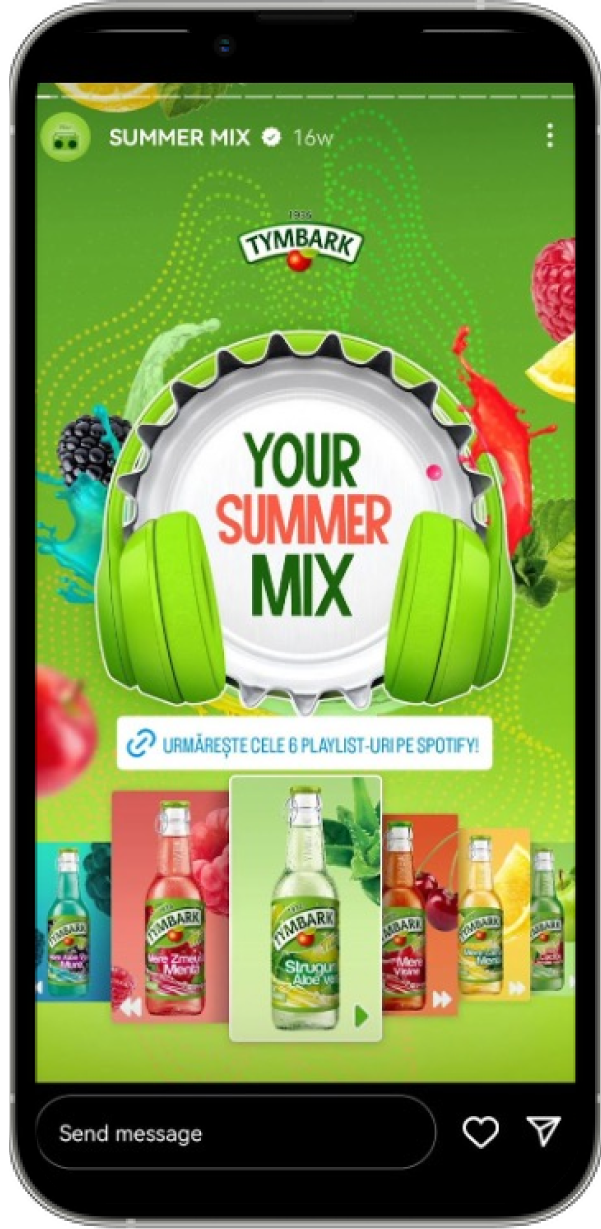 The Solutions
Spotify enables advertisers to reach users directly on the platform, as well as in other digital media (and beyond), by creating video and display ads. What's more, with 'Audio Everywhere' in Spotify, projects the brand's message to users in all their activities, and in the music accompanying them.
In the 'Your Summer Mix' campaign, Tymbark and Httpool focused on increasing brand awareness and supporting the Tymbark Mix 250 ml product category. The well-known Polish multinational company of non carbonated soft drinks has built 6 summer playlists on Spotify, customized for Tymbark Mix 250 ml, named thematically: To the sea, On vacation, At the pool, At the party, With friends, and Outdoors. But, Httpool went even further, by certifying Tymbark's profile on Spotify, which then became the campaign's landing page.
Each playlist provided users with a unique experience, a combination of excellence, and the refined taste of Tymbark. In addition, each of the playlists was associated with an influencer, with the songs representing the bridge between Tymbark and consumers. Thus, they were able to connect with the brand more easily and stayed with Tymbark, even after the campaign was over.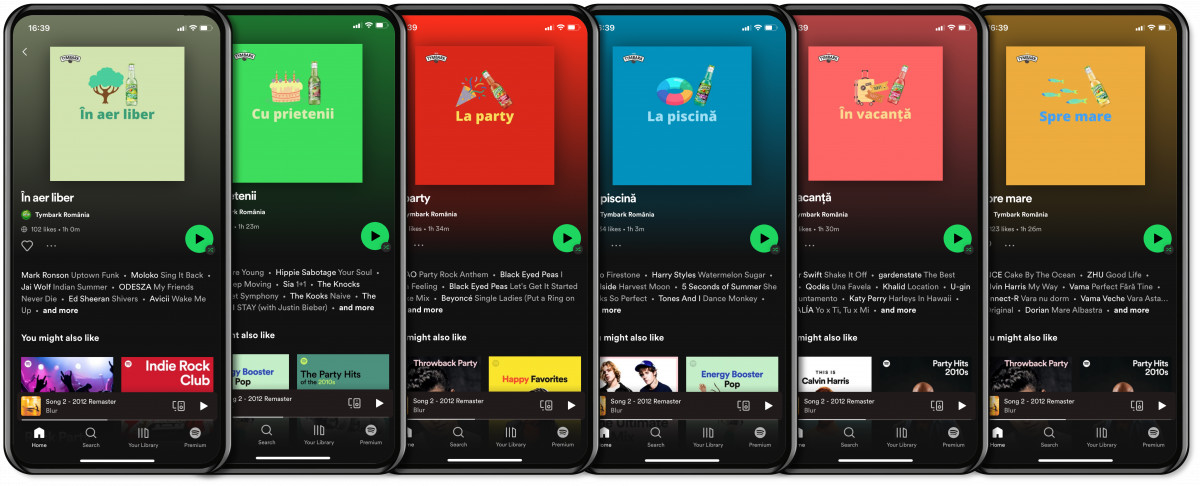 The Results
The #YourSummerMix campaign recorded remarkable and exciting results, both in terms of benchmarks for the targeted indicators, and performance. The thematic playlists, in association with influencers, achieved a remarkable 20% increase in local CTR.
Vs local country's CTR benchmark:
+24% audio
+22% mobile overlay
+134% sponsored sessions
Besides the dedicated campaign on Spotify, Tymbark also extended its communication to other social media channels, such as Instagram stories, and Facebook posts, using links to the playlists, in addition to relevant influencers to promote the Spotify playlists.
Other success stories
All success stories