Back
How Httpool by Aleph Supercharged MadMuscles' customer base via Twitter
MadMuscles, the cutting-edge fitness app launched in 2020, has revolutionized the way trainees embark on their weight-loss or muscle-building journeys. With tailored workout plans, dietary guidance, and video tutorials, the app empowers users to achieve their fitness goals.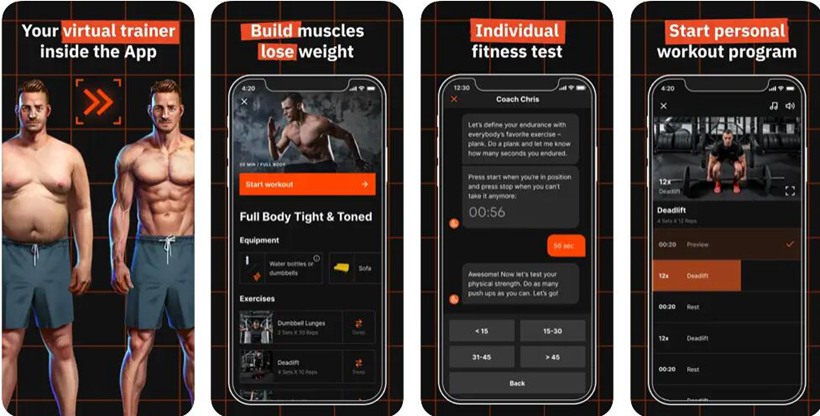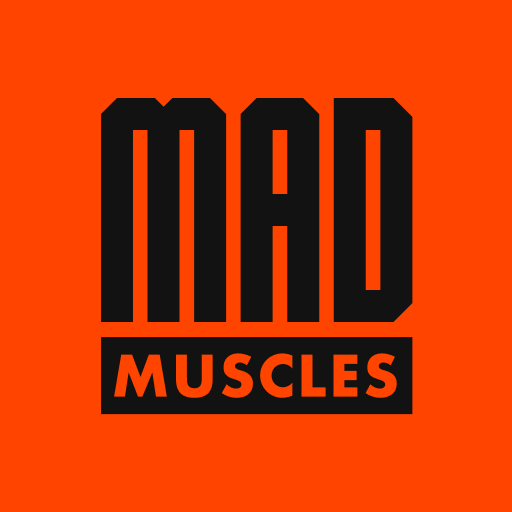 6x
increase in subscriptions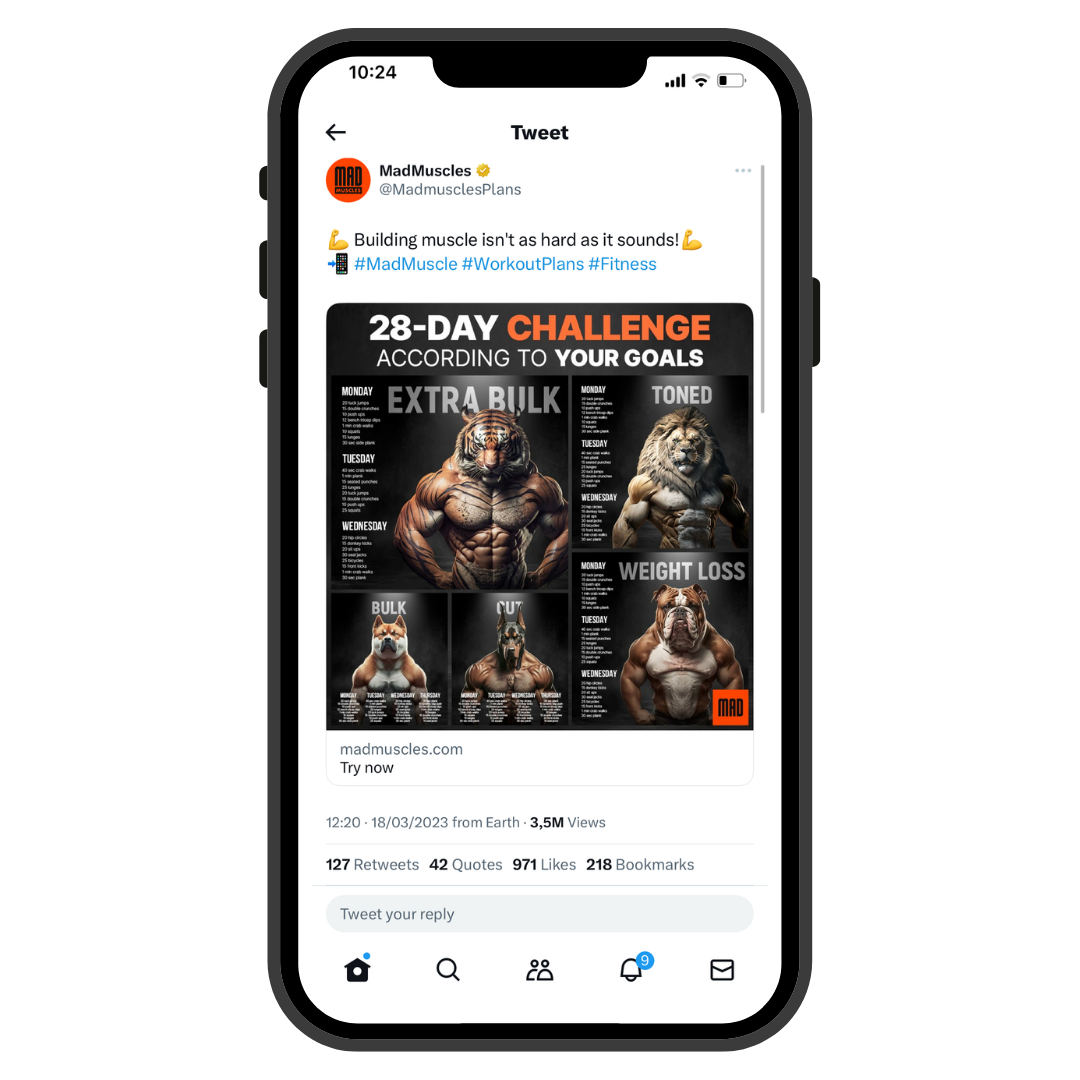 The Objective
MadMuscles' primary objective for this campaign was to increase target audience traffic to their website and boost sign-ups. Upon visiting the MadMuscles website, consumers are able to fill out a questionnaire and conveniently pay to get their customized workout plan. In order for the campaign to be successful it was therefore paramount to convert interested consumers to signed up users.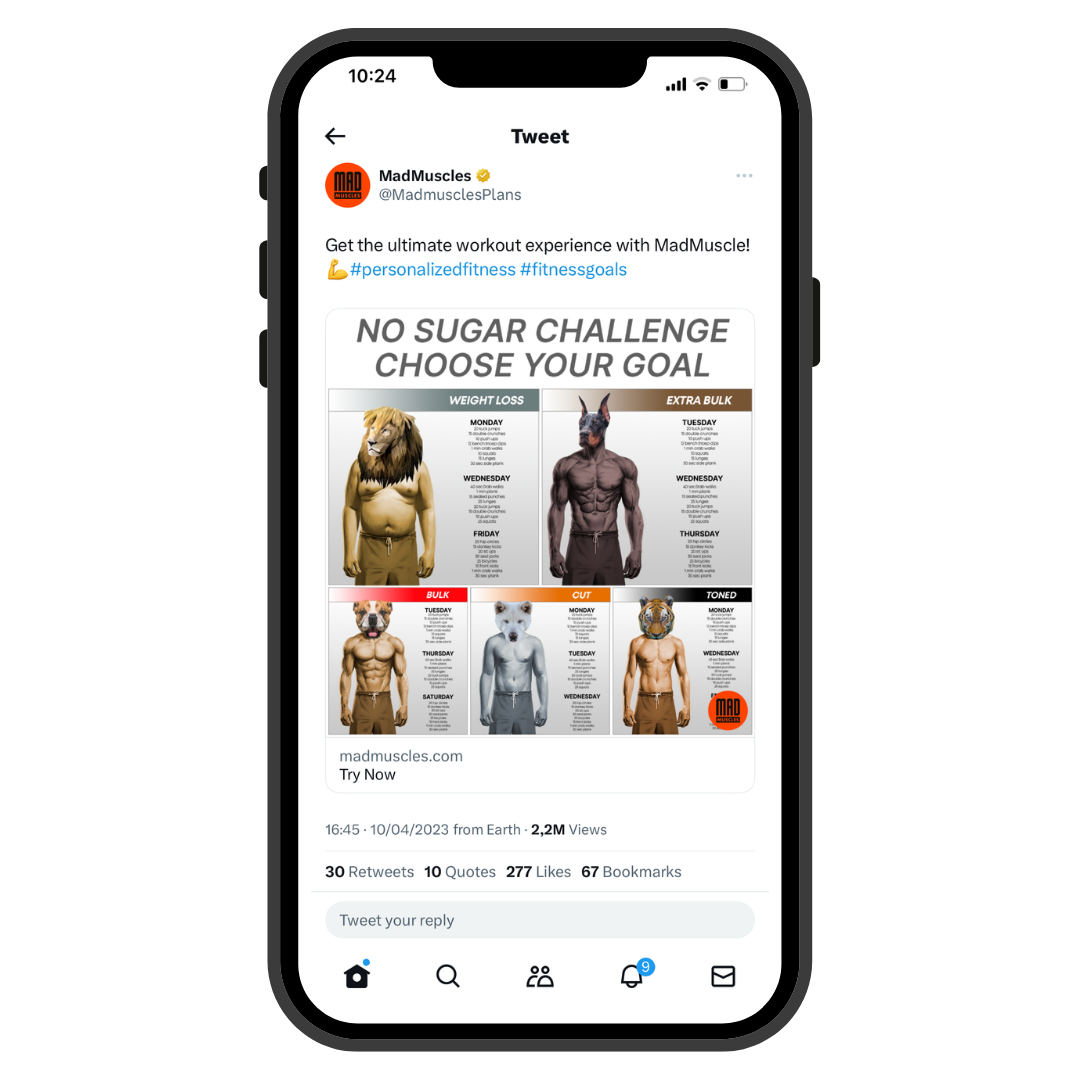 The Solution
During the three-month campaign duration, MadMuscles strategically targeted an 18+ years male audience on Twitter across multiple countries and operating systems including iOS, Android, and desktop.
Httpool by Aleph and MadMuscles implemented Twitter's Web Conversion and purchase optimization in order to optimize for conversions. By configuring UTM parameters Httpool by Aleph assisted MadMuscles in utilizing UTM codes to precisely capture campaign impact via their internal tracking tools.
The campaign first launched in the US market with a single ad group and a singular creative approach. However encouraged by the positive pilot campaign performance, MadMuscles swiftly replicated Httpool by Aleph's winning strategy across various markets, including the United Kingdom, Germany, Italy, Spain, France, South Africa, the Netherlands, Canada, Chile, Ireland, Sweden, Peru, and numerous others.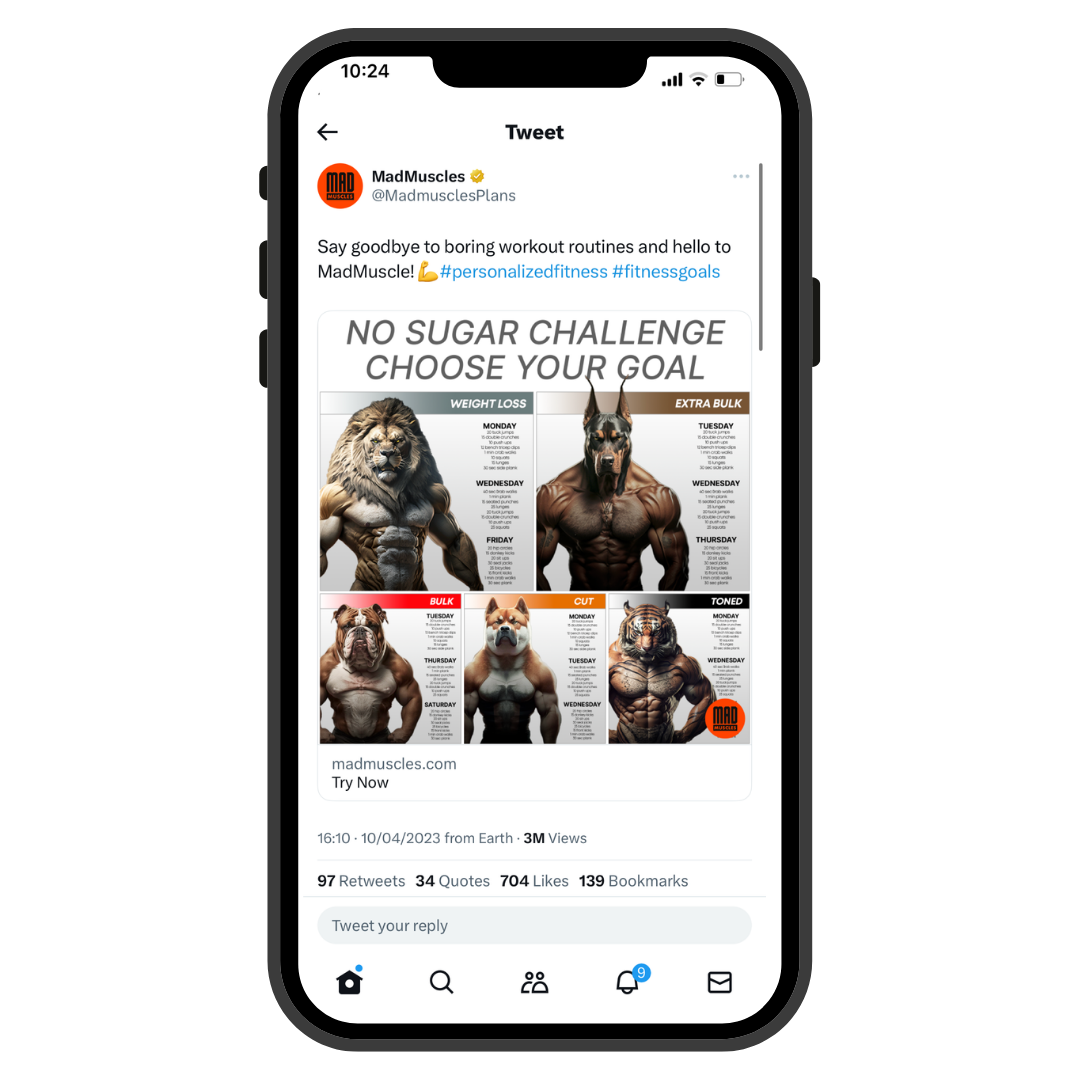 The Results
By effectively leveraging Twitter's advertising solutions, Httpool by Aleph helped MadMuscles significantly grow their subscriber base and optimize their return on investment.
The success of the campaign extended from the U.S. market to various European nations skyrocketing reach by 4.5X - from 3,6M to a staggering 16,5M individuals while reducing the CPM from $1.39 to $1.08! Furthermore, the strategic campaign approach led to a 6X increase in subscriptions.
"Twitter is a promising channel for buying traffic and has an audience that is difficult to reach through other networks. Httpool by Aleph provided a lot of information and helped to navigate the new platform. We are happy with the result. Our team will continue to work with Twitter and Httpool by Aleph to spread our message about healthy living and satisfy even more users with our effective workout programs."
Other success stories
All success stories