Back
Boosting Awareness: How Httpool by Aleph and Criteo Ignited ruparupa App's Success
ruparupa is an omnichannel solution from the esteemed Kawan Lama Group that combines various business units under one integrated ecosystem. Within ruparupa's network, customers can purchase high-quality products for their home living, lifestyle, and hobbies. Renowned brands like ACE, INFORMA Furnishings, INFORMA Electronics, Krisbow, Toys Kingdom, Pendopo, Pet Kingdom, SELMA, ATARU, EYE SOUL, THYS, ROLKA, and Chatime contribute to ruparupa's offerings. Httpool by Aleph collaborated with ruparupa to establish optimal online advertising practices, focusing on awareness, acquisition, and brand-building strategies. Together, we designed a digital campaign to amplify recognition and drive traffic to the ruparupa app during the peak Ramadan period.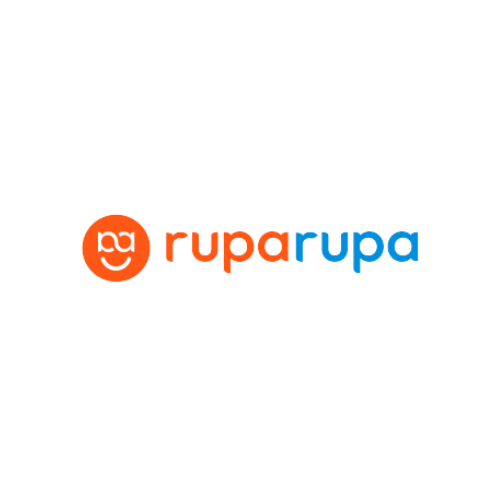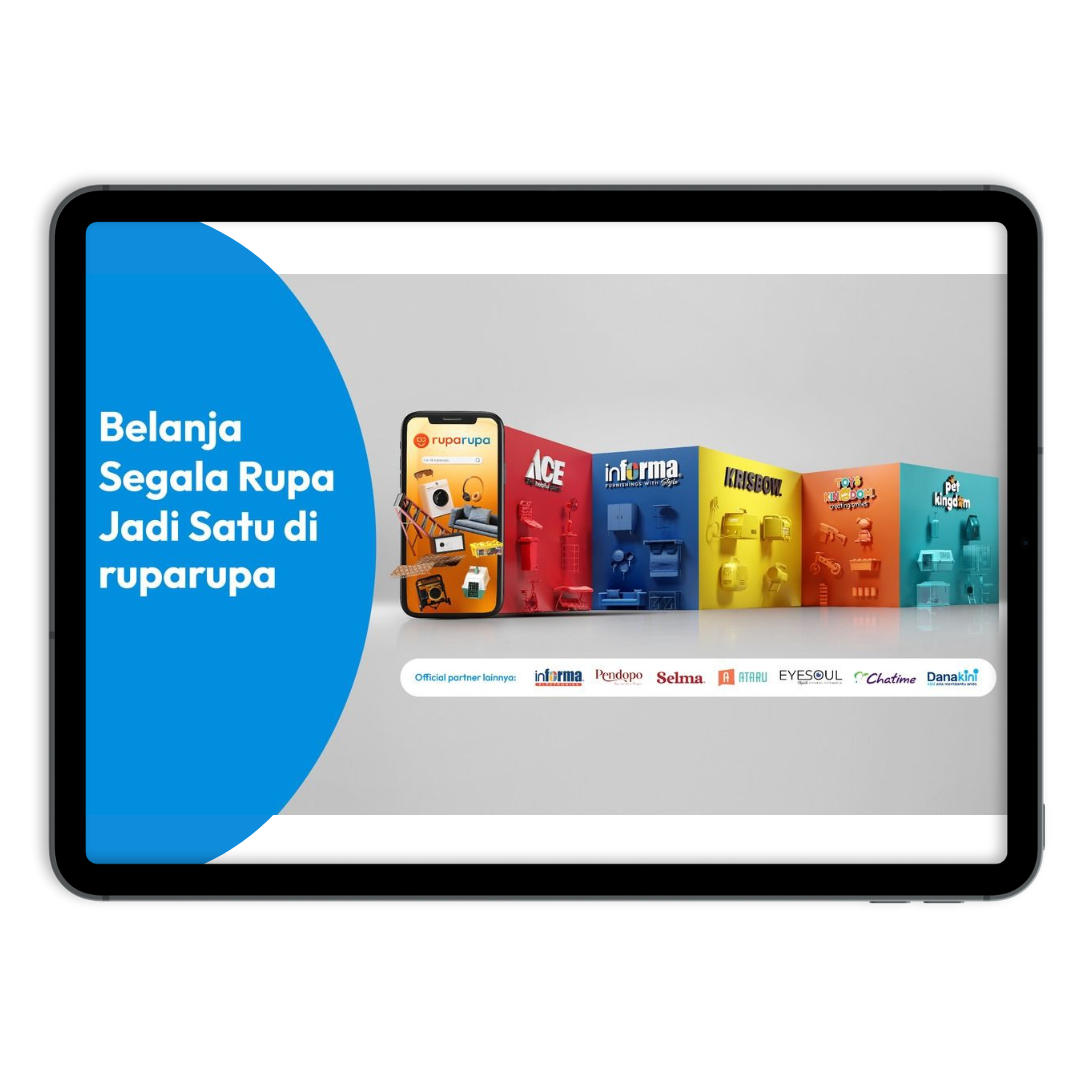 The Objective
The primary objective for ruparupa's Ramadan campaign was to increase awareness, acquisitions, and position the ruparupa app as the ultimate destination for users seeking a seamless shopping experience during the peak Ramadan season.
Recognizing the growing popularity of over-the-top (OTT) platforms among consumers, ruparupa and Httpool by Aleph identified an opportunity to tap into this engaging audience and promote the new offering.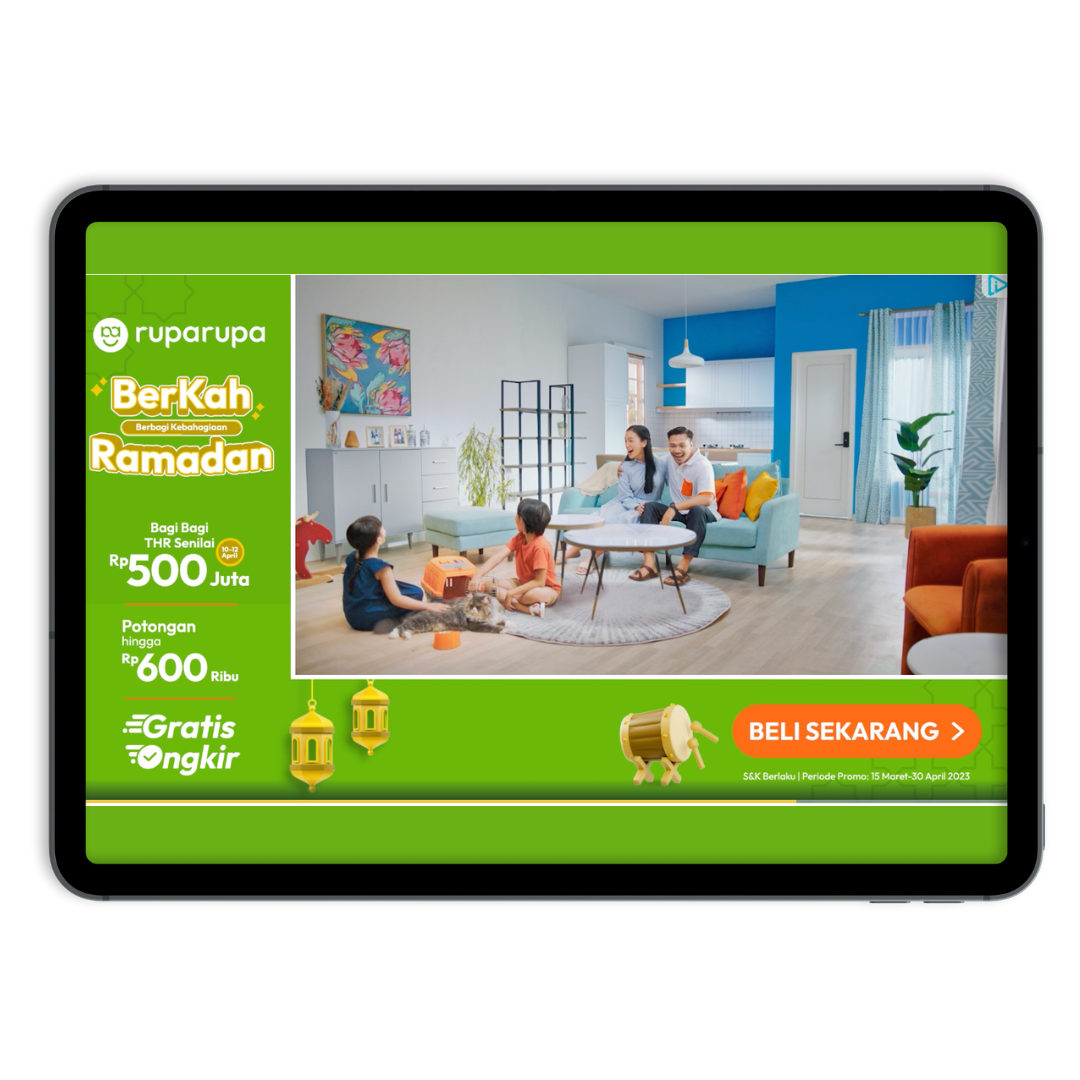 The Solution
To effectively and precisely target and engage the most relevant audience across premium OTT placements, Httpool by Aleph chose Criteo's Commerce Media Platform.
Through Criteo's extensive audience network ruparupa could achieve optimal reach across top OTT's in Indonesia within the target audience which consisted of people interested in categories like; animals & pet supplies, electronics, furniture, hardware, home & garden, and toys & games.
Leveraging Criteo's advanced AI engine, the campaign engaged the various target audiences by serving ads tailored to each of the audience's interests.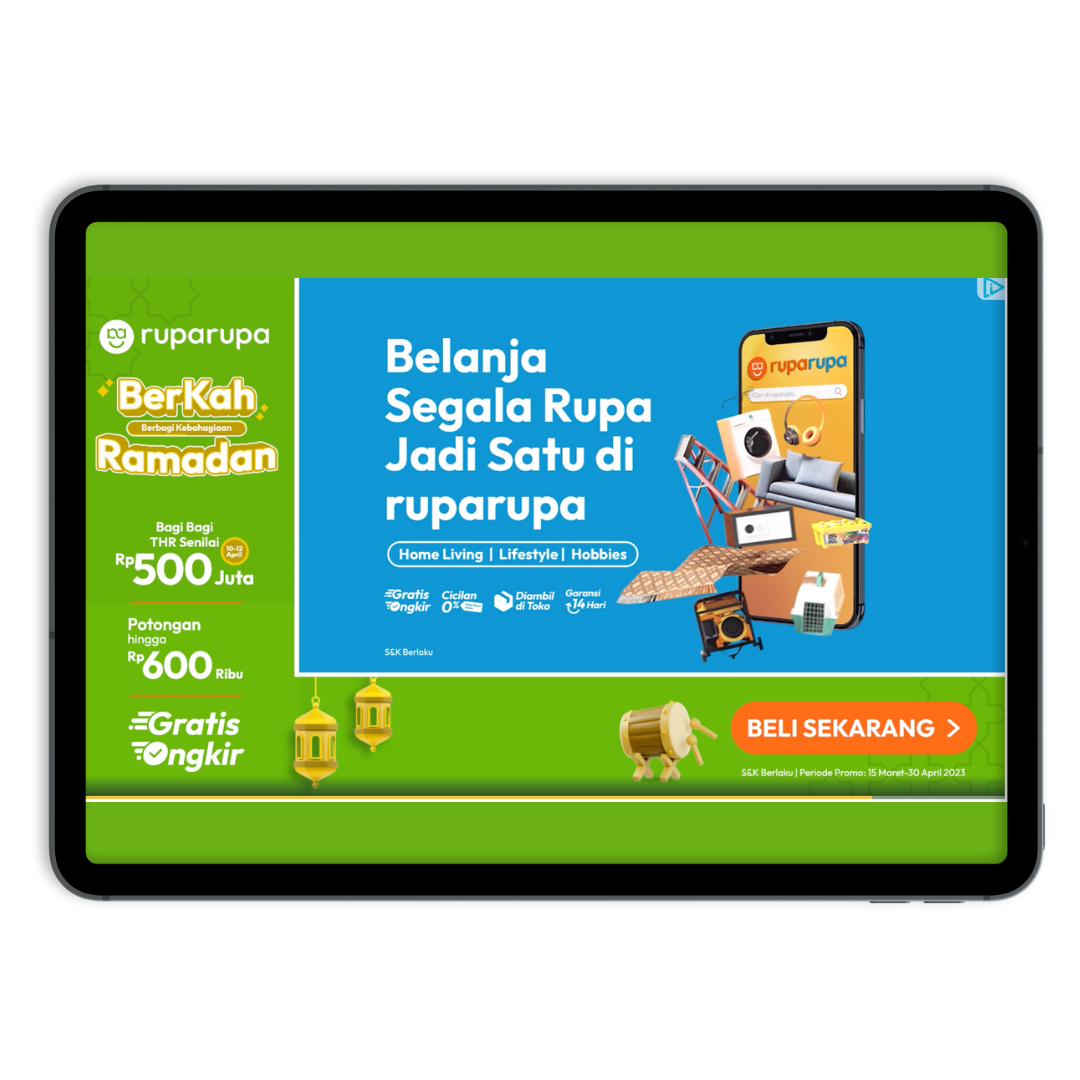 The Results
Httpool by Aleph and Kawam Lama's campaign for ruparupa was one of the first OTT campaigns in Southeast Asia and achieved impressive reach generating awareness for ruparupa with a CPM of only $3.20 vs. industry benchmarks of $8 - $12.
Furthermore, throughout the 29-day campaign duration, the campaign delivered an impressive viewability rate of 97.7%
"ruparupa wants to increase brand awareness in the top funnel and is looking for new ad platforms, such as OTT, that can meet our needs. We have had a positive experience when trialing OTT products provided by Criteo. The services provided help in terms of delivering media content that is tailored to user preferences. Criteo also provides valuable insights into user behavior analysis, which allows us to target audiences precisely and optimize our user experience. I also appreciate the intuitive user interface, which makes it easy for us to manage and track the performance of our campaigns. Overall, Criteo is a reliable partner in our quest to provide our users with a good and relevant experience through their OTT products"
Other success stories
All success stories