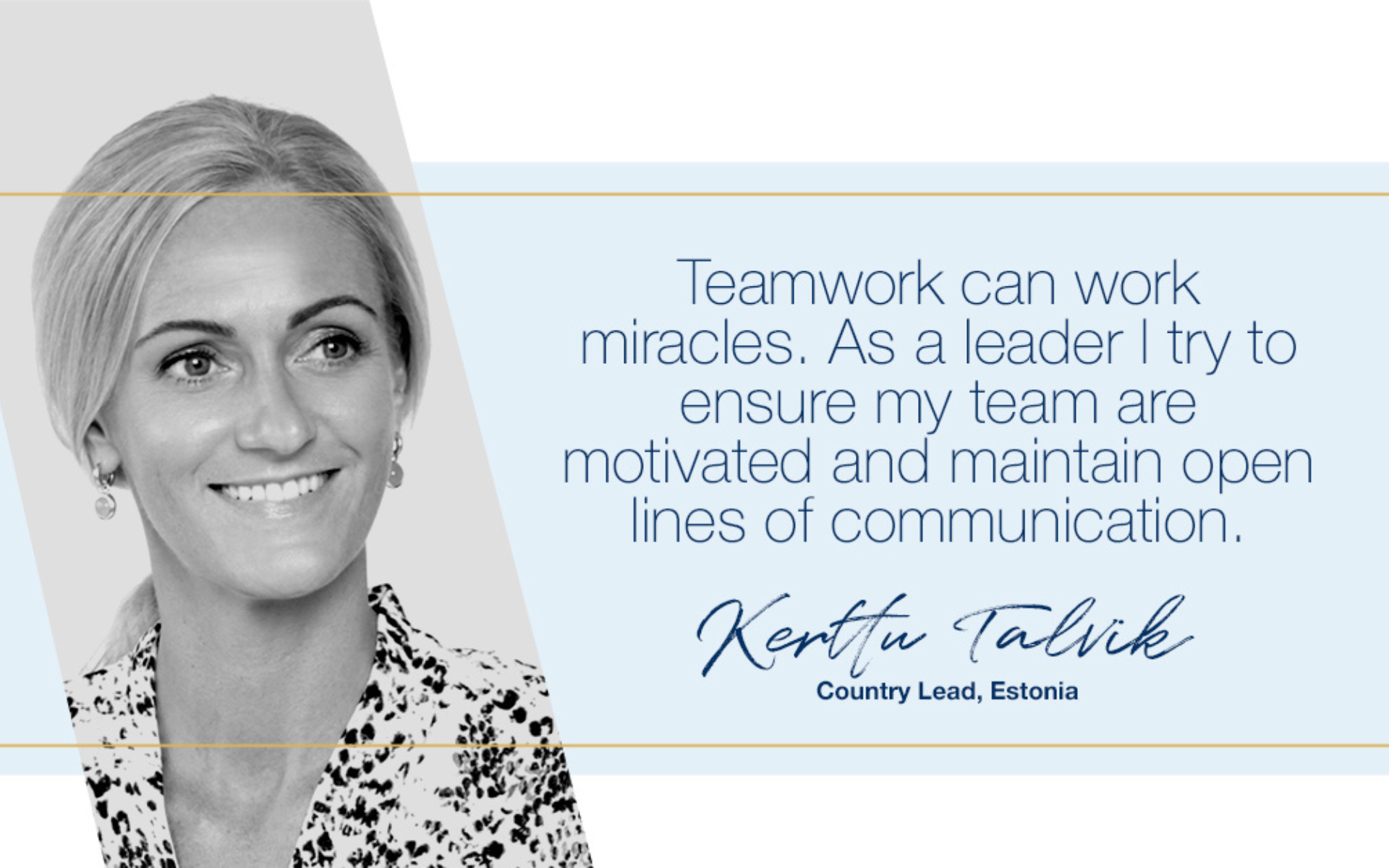 "Whatever the career, whether it be an astronaut, business leader, scientist or a full time housewife, a combination of dedication, patience and passion are the most important ingredients. Follow your heart and don't be afraid of challenges or setbacks, as they are almost always followed by a very satisfying reward."
Kerttu's Story
Having begun her career at Httpool as a client partner, Kerttu has demonstrated her entrepreneurial mindset, passion, and dedication to her work, progressing forward to country lead.  
With support of expert regional managers and a remarkable team of marketers, Kerttu leads the Httpool operations in Estonia, applying a strong emphasis on empathy, communication, collaboration, and willingness to compromise. "Traits that could be said to be traditionally female, which I believe are an important factor in management. It is the perfect balance of both the stereotypical traditional male and female traits that leads to truly effective management.". Kerttu also stated that "Teamwork can work miracles. As a leader I try to ensure my team are motivated and maintain open lines of communication."
Consolidating work and family life is a challenge for any of us. Kerttu agrees "I imagine there is only a small fraction of female leaders who would honestly say the consolidation of different roles is easy peasy. It's not. But it's worth it and important that we learn as we go".
Kerttu believes that the implementation and development of AI and chatbots, providing consumers with immediate response to their requests, is the future of marketing. She does however still remain a dreamer, imagining a less hectic world, in which people are able to take more time in the various aspects of their lives. Whether this be work, relationships, or simply enjoying a good meal.
It is no wonder she feels this way, as she says her "angel-eyed daughter keeps her going each day". With a little help from her friends and the support of her team, Kerttu feels invincible and ready to take on any forthcoming challenges.
Kerttu's advice for young girls choosing a career path:
"Whatever the career, whether it be an astronaut, business leader, scientist or a full time housewife, a combination of dedication, patience and passion are the most important ingredients. Follow your heart and don't be afraid of challenges or setbacks, as they are almost always followed by a very satisfying reward."