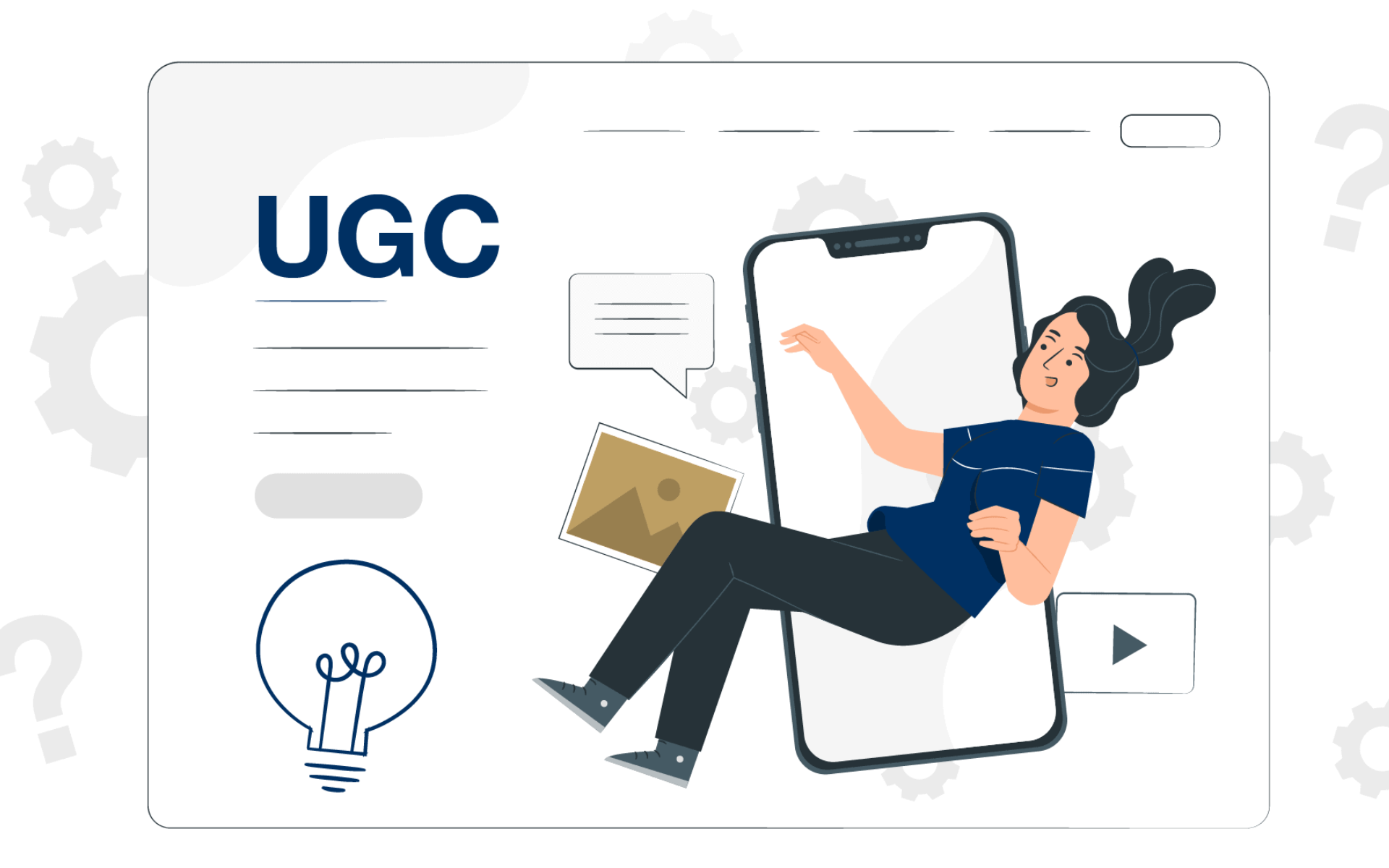 Going decades back, 'word of mouth' used to be the source with the highest scoring trust factor for purchase decisions, and in a way, it still is, but the context in which we view 'word of mouth' today has completely changed. Thanks to the internet, we are more connected than ever before, with positive or negative opinions online reaching people all around the world. 'Word of mouth' is contagious, and a positive 'word of mouth' can increase sales revenue if appropriately amplified. The distinction from previous years is that the modern "word of mouth" is measurable & trackable if done digitally.
While User-Generated Content (UGC) may be used effectively across the consumer journey, the product page is one of the places where it has the most significant influence. Dune London noticed this after featuring shoppable Instagram photographs of real consumers wearing and adoring their items on their website. After implementation, they discovered sales increased by 82% when customers interacted with UGC.
UGC gives customers a more authentic purchase experience but, you're still a marketer at the end of the day. Content that criticises or attacks your brand should be considered but not disseminated widely so, keep a close eye on your submissions and employ only the highest quality pieces of user-generated content in your marketing initiatives.
UGC is the most curiously genuine way in which a brand can gain traction on social media platforms. It's as organic as it comes and shows how your brand is perceived in the eyes of your customers and utilising this way of marketing has compounding benefits. But what is user-generated content? Let's find out.
What is UGC?
When a piece of unsponsored content is created and shared by a user on their social channels, it falls under the umbrella of user-generated content. If a customer is satisfied with your product and shares this online via a tweet, Instagram post or a review, you have built yourself a loyal fan. It does not stop there, by strategically utilising UGC content, you could convert this one loyal customer into thousands – the possibilities are endless.
Types of UGC:
· Social Media Photos
· Unboxing videos
· Blog Posts
· Customer Reviews
Why UGC?
The modern marketing world has realised the true value of UGC. Product reviews are driving sales and influencing consumers online, with 79% of people revealing user-generated content highly impacts their purchasing decisions.
It helps build trust and authenticity for the brand
As per reports, customers are 2.4 times more likely to believe user-generated content over celebrity endorsements. These are real people, and their content appears more genuine and authentic, helping brands to gain trust with significantly less expenditure. 'Word-of-mouth' is still considered amongst the topmost means of selling products, and according to statistics, 70% of people buy products online based on reviews and opinions.
It helps create a sense of community
When a brand involves its followers while making decisions, they feel a sense of belonging, investment and are willing to contribute. For instance, the CEO of Airbnb, Brian Chesky, tweeted asking his followers about the brand's new launch. The tweet went completely viral with people all around the world commenting their suggestions and ideas. This simple idea worked wonders for the brand which went on to launch based on customer feedback.
For image sharing, Twitter is a fantastic medium. It operates similarly to Instagram in that the visuals speak for themselves. Consider using this medium to establish a live Twitter feed for real-time coverage and to retweet UGC. Using Twitter in this manner also allows you to make use of relevant hashtags.
Social media platforms can be divided into two major categories, close friend, and public Platforms. Close friend platforms like Facebook and Instagram are very "look at me", they're dominated by people showcasing their personal life, travel diaries, birthdays, and everything in between. In comparison, public platforms like Twitter are very "Look at this". Although there are elements of personality on these platforms, most of the content is derived from users' opinions on world events, news, and politics, making the discoverability of your opinion far more likely on public platforms. Twitter has thus become one of the leading platforms globally for sharing "look at this" information. According to Trendkite Digital PR, over 45% of media articles featured citations from Twitter over the Christmas period and 57% during the Grammys.
Therefore, no matter what is occurring within the Twitter-sphere, there is a high chance it will be picked up by the media. Which is why as a digital marketer you should consider Twitter as a main part of your content strategy.
Leveraging Twitter for UGC Marketing
How can you utilise UGC?
1. Encourage your audience to participate
Create campaigns, contests and hashtags that enable your brand followers to participate, helping to build interest while the customer engagement rate accelerates. #PutACanOnIt is a brilliant campaign example run by Red Bull on Twitter. A photographer tweeted a photo of a Red Bull with a Mini Cooper. The brand shared the post and asked people to share their creative versions of #PutACanOnIt, the campaign went viral and became one of the best examples of utilising UGC on Twitter.
2. Collaborate with your audience
If a customer has tweeted about your brand, reshare it from your handle and engage in friendly conversations. Not only does it become a moment of delight for the customer, but it also fosters their loyalty to your brand. When other customers realise that your brand is resharing content created by customers online, they follow suit. As per reports, 51% of consumers are more likely to engage with your brand if you have engaged with their content. National Geographic, for example, has a program called 'Your Shot', where they encourage photographers to contribute photos with the chance of being featured in a collated story on their website.
3. Seek permission and credit the creator
Using someone else's content without permission is neither fair nor appropriate, even if it is a primary picture. Contacting the creator and seeking permission to use their image, video or reshare their tweet is a best practice that every brand must follow. Not only does it show that you care about your followers, but it also helps you stay away from any copyright concerns.
4. Create and be consistent with a specific Hashtags for UGC
While designing your content strategy, ensure you create a dedicated hashtag for all activities revolving around the UGC elements of your strategy. Not only is this easy to track, but it also builds a more robust brand recall.
With the constantly growing scope of virality on social media, the options of connecting with your users are becoming more comprehensive by the day. How any brand does it, it's their prerogative, but setting specific user-generated goals is the future of effective marketing online.
TikTok - What does it mean for marketers?
TikTok is a UGC platform centered around creativity and joy, allowing its users to express themselves through innovative effects, tools, music choices and more. Because of its unique feel and unmatched personalisation algorithms, TikTok appeals to the individuality of its users with trend-setting user-generated content. It's a very welcoming place to be, especially for millennials. On TikTok people are free to express themselves and determine the way they would like to be interacted with, seen, and respected online, which creates a powerful opportunity for brands to appeal to their customers with an extremely personalised experience. The trend they follow, the choice of song, and the kind of effect they select are all part of who they are. Brands can leverage this to personalise their experience with each individual user. And because TikTok is a UGC platform, there's that great advantage that brands may not need to run ads if they get creative with their content. As the saying goes, "Don't make ads. Make TikToks".
The social media landscape has and always will be a competitive space, and the rise of TikTok has sparked inspiration for YouTube and Instagram. To ensure they stay on trend, the platforms have released their own new features, mirroring the TikTok style, Shorts and Reels.
AR effects, speed controls, and the opportunity to align multi-clip films for better transitions are just a few of the creative options available in Reels.
The Instagram Explore page now includes reels, which can also be posted to users' Stories. Reels can also be posted to your feed, simply select to post upon upload. All Reels will be saved in a separate section on your profile, like how IGTV posts are saved. If you add your own original audio, it will be credited to you and other people will be able to use it to make their own Reels.