Back
Httpool's Halloween hotlist: Our top Facebook mobile creative practices to see you through the spooky season
4.10.2021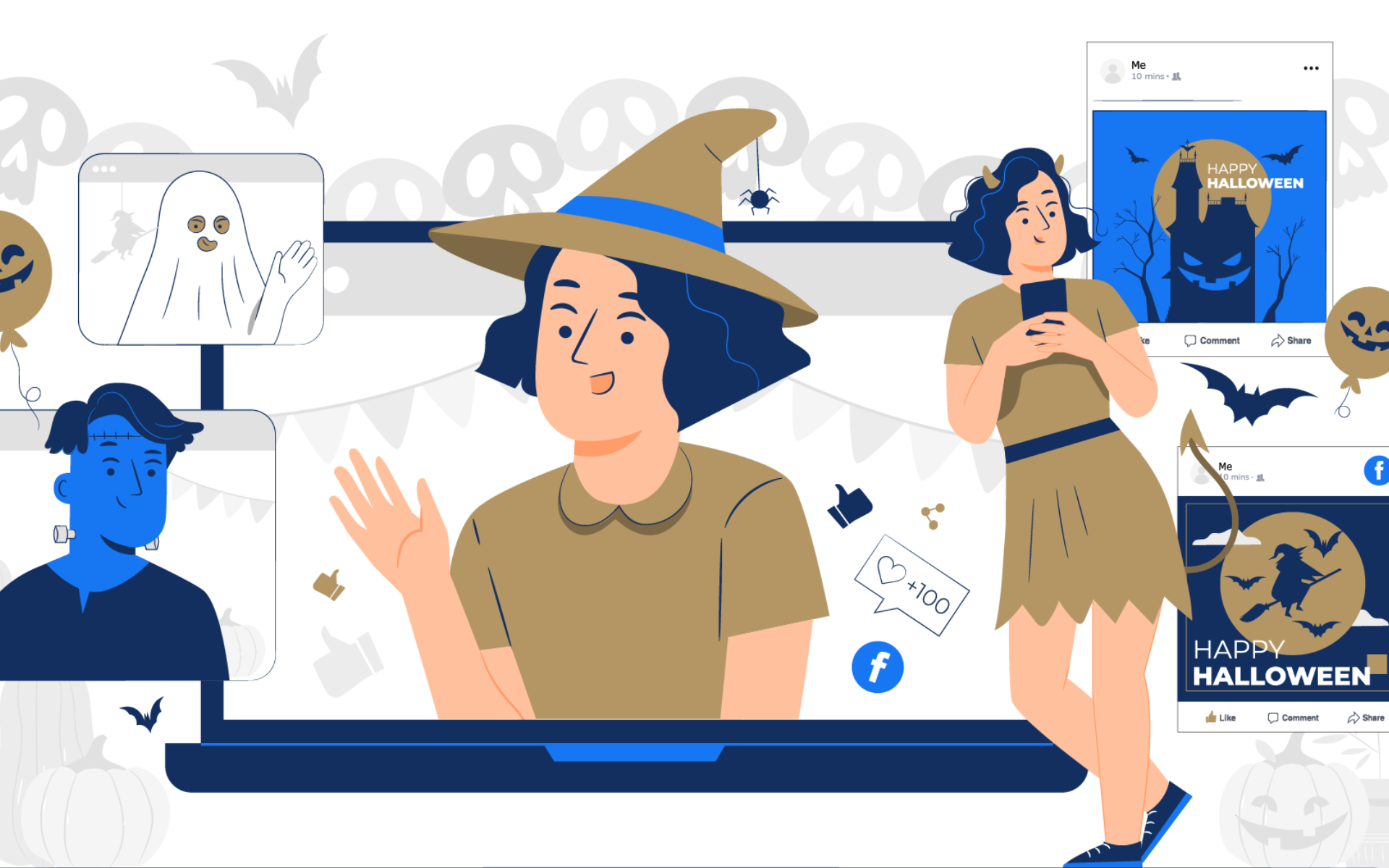 Whether you trick or treat this Halloween, it's time to embrace all things spooky. Spend October reaching out to your audience and make sure they remember exactly what you have to offer. This time of year creativity is key and incorporating a little "scare" into your strategy goes a long way. One thing we're always telling our clients is to utilize the fun side of Facebook advertising; after all, social media is a place for people to kick back, relax and discover new things. Creating content that has meaning to your existing or future customers helps strengthen brand rapport, helping them remember you in the long run. So this spooky season, why not use Halloween to your advantage and let your brand's personality shine through.
We've put together a list of our Halloween hot tips for mobile creative practices, helping you achieve maximum visibility this October and beyond.
Don't skip the costume fitting – use creatives optimized towards mobile viewing with an aspect ratio of 1:1 or 9:16 for Facebook Stories.

Seize the silence – make sure people can understand your ad without sound. Sound is great as an additional element to bring a new dimension to the creative, but it shouldn't be the star of the show.

Be brave with branding – start promoting early so users familiarise themselves with your company and message. Include interactive elements, enticing users to leave a comment or send a message to help build relationships.

Don't be scared to clown around – Facebook offers a variety of creative tools from single images, video, carousels, collection, instant experiences, and more. Use all of them to your advantage this Halloween, have some fun, break the norms and think outside of the box (or goody bag) this season.
One thing to remember is to always differentiate between the communication you have in your organic and paid content. People follow your Facebook and Instagram accounts expecting quality content that makes them smile, the last thing they want is to follow a feed looking like an 80's sales catalog filled with discounts and prices. 
So this Halloween, get your haunt on in your organic content and share your story with existing followers while using paid ads to bring your products and services to the attention of new customers.