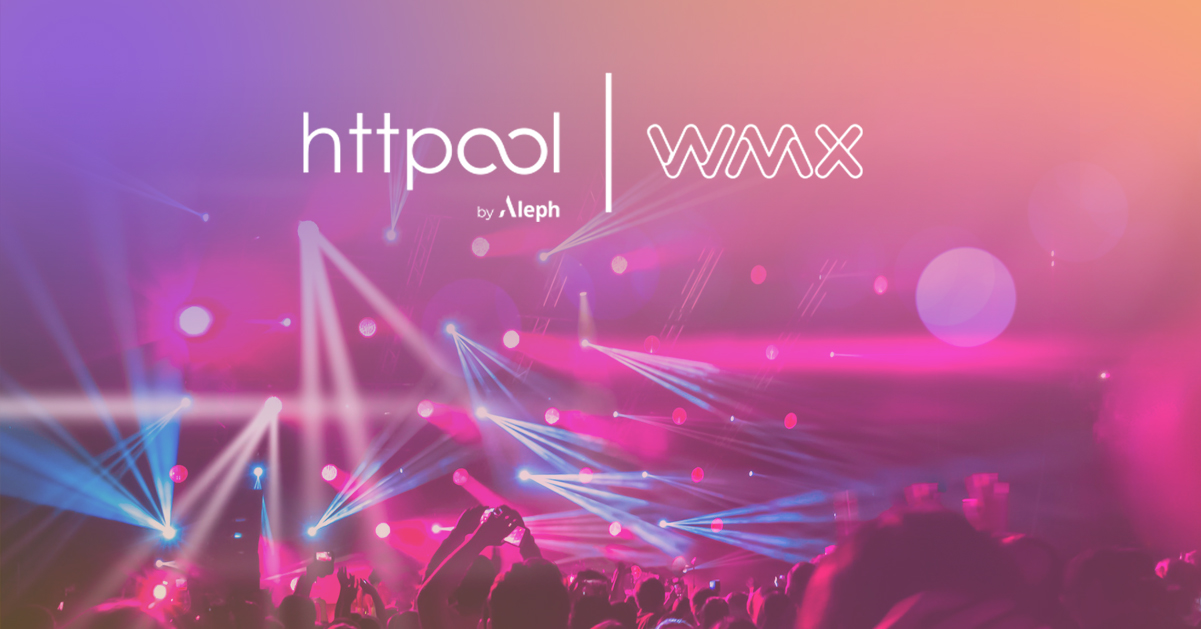 [Hong Kong, Jakarta, New Delhi, Kuala Lumpur, Taipei], JAN 24, 2023. Httpool by Aleph has expanded its sales partnership with WMX, Warner Music Group's next generation artist services, media & creative content division. WMX connects artists with fans and puts brands one step ahead of culture. The exclusive sales partnership includes Hong Kong, Indonesia, India, Malaysia, and Taiwan.
The Warner Music Group WMX platform focuses on raising artists' voices, brightening brand visions, and increasing fan engagement more than ever before. The WMX media and creative content division reaches over 244 million unique monthly viewers around the world and offers access to premium, award-winning content.
"Since launching WMX's Media offerings across Asia, we have seen an overwhelmingly positive response from brand partners and agencies", said Paul Josephsen, Global CSO for WMX. He continued "We're excited to bring new, premium audiences to brands through our global music talent and to continue to build a local brand-community supporting our artists. Our team in Asia will be working closely with media planning & buying, providing the first-class service that WMX has become known for across the globe." 
"Music connects generations and people from all over. The great talent united in the WMX's portfolio speaks for itself", comments Pankaj Jain, Partner Director in MPL, for Httpool by Aleph. He adds "this offers a unique opportunity for brands to be connected with artists that have devoted fans and followers across the world." 
This exclusive partnership is available to all advertisers across the APAC region. The Httpool by Aleph expert teams are happy to provide support on the ground in Hong Kong, Jakarta, New Delhi, Kuala Lumpur, and Taipei.
Press contacts
Adam Bezeczky, Global Communications Manager
About WMX:
WMX encompasses five key verticals: Commercial Services, Media Business, Artist & Fan Experiences, E-Commerce & Retail and Audience Strategy. A first-of-its-kind music culture, content and media division, WMX is designed to connect artists with fans and amplify brands in creative, immersive, and engaging ways. The media business brings advertisers direct access to Warner Music Group artists, immersive digital content with editorial integrity, an award-winning content studio, over 15 hit music & culture shows, and scaled premium video with over 56 billion monthly global views across platforms. WMX's owned and operated properties include UPROXX, the youth culture & music destination; Songkick, the live music discovery platform; HipHopDX, a leading hip-hop media brand, Cover Nation, the largest community of cover song creators and fans, The Pit, the leading hard rock & heavy metal news publication, as well as Lasso Nation, the social-first country music and lifestyle publisher.
About Httpool by Aleph
Httpool by Aleph represents leading digital media platforms throughout the APAC region and in 50+ countries across the globe. With a unique combination of access to the largest digital players, proprietary technology, and expert knowledge, Httpool is perfectly positioned to support Aleph Group's vision, and equalize the digital ecosystem. Thus, creating a world in which all advertisers have access to the vast opportunities available through digital advertising.
About Aleph
Aleph is a leading global enabler of digital advertising, connecting thousands of advertisers in frontier markets, with the world's leading digital platforms, and across more than 90+ markets worldwide. We enable platforms including Twitter, Meta, and Snapchat, in addition to 35+ others, to expand into new markets and empower advertisers to take full advantage of platform advertising capabilities. Through these long-lasting partnerships, Aleph creates the opportunity for all to advertise at both a local and global level, without limits.