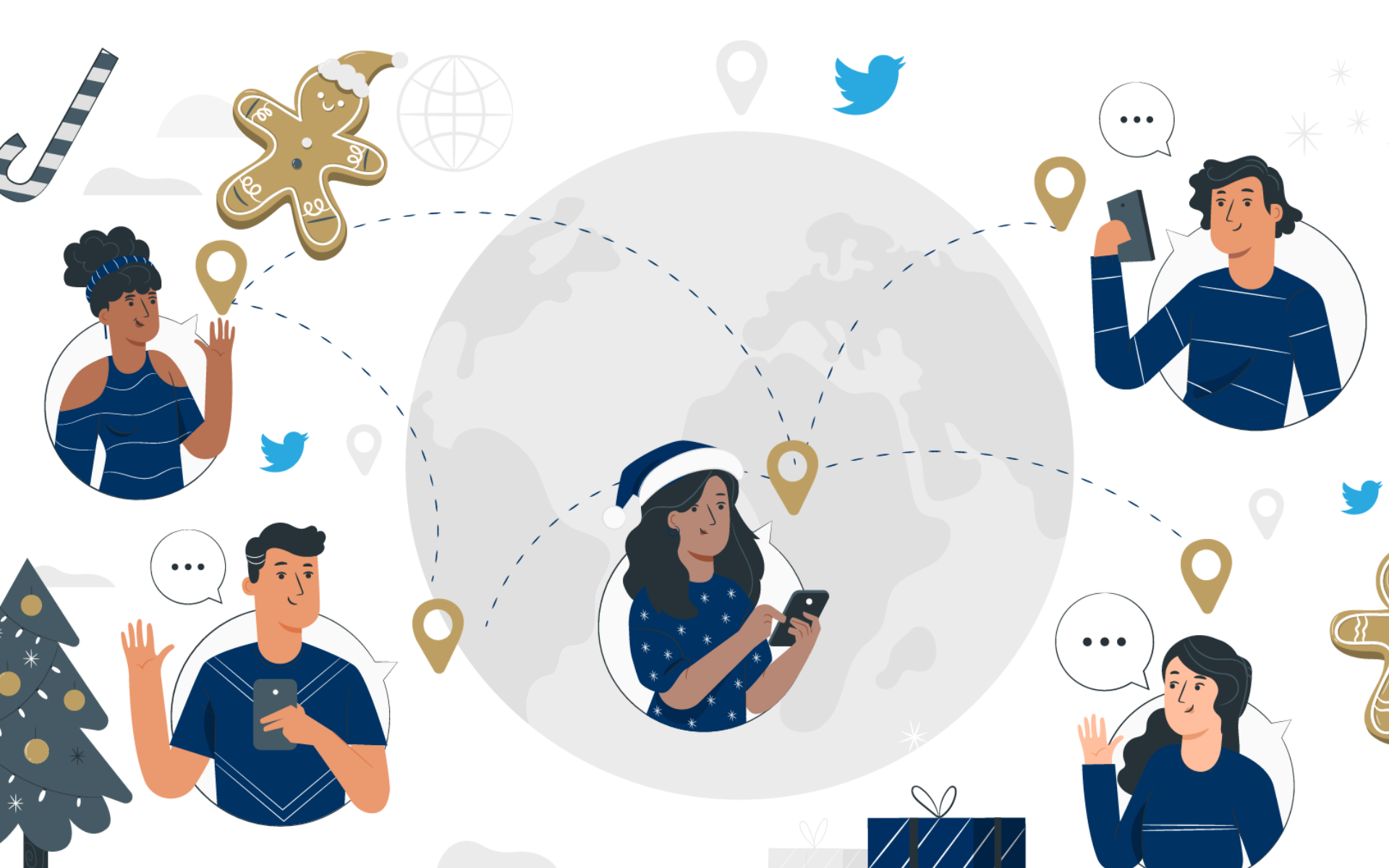 Christmas is a time to wow your customers, bring the festive magic alive, and showcase your products and services in the best ways possible. There is no arm in taking a sneak peek at the competition to help you decide how to approach your audience this holiday season. Keep reading to discover how other global brands have started their Christmas advertising.
We all know the creamy taste of a Cadburys chocolate bar, but how can the brand ensure they are unmissable to customers this Christmas? Cadburys took to Twitter to discover new ways of engaging with the audience and driving their message.
Cadburys created excitement amongst their audience by designing a competition, to enter participants were asked to post their Christmas wish. The responses were then reviewed by Cadbury and the top 24 chosen as winners and granted their Christmas wishes.
Following the competition, the brand released a heart-warming promotion video showing the winners receiving their Christmas wishes.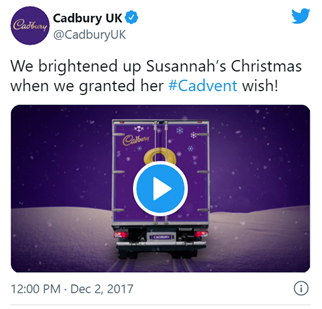 The outcome? The #Cadvent campaign not only got conversations flowing on the Twitter platform but also drove up ROI £4.93, drastically overachieving benchmark figures, and delivering one of the highest campaign ROIs that Cadbury has ever seen.
Lidl
For the first time @LidlGB, the huge supermarket chain decided this year to launch its Christmas advertisement on a digital channel rather than on TV. The brand was eager to try something new, with the aim of generating mass awareness across diverse audiences and increasing the conversation flow. The chosen platform for this new approach was Twitter.
To ensure the ad reached the widest possible audience on Twitter, @LidlGB launched a scheme to showcase itself in premium positions across the UK, including apps and timelines using both First View and Promoted Trend Spotlight. The brand also created and promoted customised emoji's featuring the robin from their advertisements.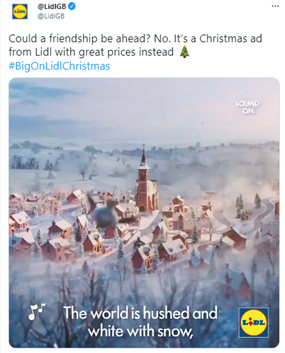 The results were remarkable. The pre-holiday tweet achieved 1.9 million views, which is a 30% overachievement on the target, generating substantial engagements, as well as upwards of 20,000 Likes. Additionally, the campaign also saw a total of almost 6.4 million video views, over 60% higher than the target. Further achieving a lower cost per view than anticipated as well.
Therefore, as you can see from these examples, building a strong storyline for your audience and incorporating a full-funnel approach is considered to be the best methodology for this impending Christmas Season. Brands that build their recognition, that can remain relevant and stand out this Christmas will be the most successful, using multiple ad formats will help encourage this. Let the Christmas cheer begin!